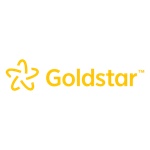 Are you familiar with Goldstar Boston? Goldstar Boston is a great source for half-price and discount tickets offers in entertainment, live theatre, comedy, unique Boston attractions, and more.
Now Goldstar is rolling out a new program called Red Velvet for members who want more flexibility and perks such as:
4-Hour Hold: If you are worried tickets might sell out before you are ready to buy, you can place your tickets on hold for 4-hours while your checking with friends and family
Top-of-the-List Seating: You are bona fide VIP and you may get specia attention and benefits like prioritized seating and upgrades, depending on the event
Priority Delivery: Red Velvet members get a special first look e-mail the night before other Goldstar members which will give you first crack at the hottest offers.
Easy Cancel: At any point before sales close on Goldstar, you can cancel all or some of your tickets, with no cancellation fee and you will receive Goldstar store credit for canceled tickets.
Membership for Goldstar Boston is free and is easy to sign-up, but if you want the extra perks and chance for even more great deals, Goldstar's Red Velvet program may be a good fit. You can sign-up for a free month trial and service is $19.95 per quarter or $49.95 for 12 months if you are interested and use Goldstar often. Sounds fun, especially if you go out a lot!
Please note that I am affiliate with Goldstar Boston and do receive a small thank you if you do sign up. However, I am not Goldstar and cannot cancel memberships. Please contact them directly to cancel.
Latest posts by Boston on Budget Staff
(see all)