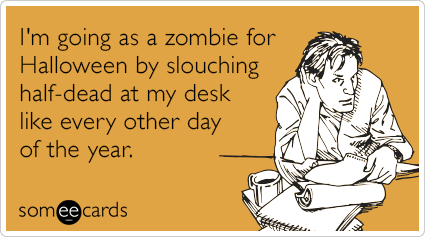 Every Friday, I feature a fun and budget-friendly option in the Greater Boston area. The "Feature Friday" is typically mentioned on the Cheap Eats list, Free Things to Do in Boston, or Discount Attractions. However, there's so much budget-friendly ideas on my pages, I thought it would be fun to feature something budget-friendly and different each week. Also, each Feature Friday is something I have personal experience with or took advantage of recently! Enjoy!
I felt a little silly not writing a Halloween post on Halloween for the feature Friday, but it's also hard to feature just one Halloween event in Boston, especially at the last minute. I'm going to share a few tips instead.
The average person will spend over $77 on Halloween this year. That's a lot of money for one day. I spent less than $3 (on Halloween candy) and was cranky about it. Here's a few ways to spend less on Halloween this year and future years:
Make your own Halloween Costume, from your closet. Check out my DIY Halloween pinterest board for a lot of easy, cheap and last-minute ideas!
Stay in and hand out candy to trick-or-treaters!
Buy Halloween candy on sale and use coupons to keep costs down. I did this Halloween candy deal at CVS this week! (There's also a $1 candy rebate on mobile app Snap by Groupon, which works similar to Checkout 51 and Ibotta, which I also took advantage of). *I did include my referral link if you are interested.
What money-saving Halloween tips do you have to save money this year?
HAPPY HALLOWEEN!
For more Feature Friday posts please head here. To subscribe to Boston On Budget's nightly newsletter, please enter your e-mail here.
Latest posts by Boston on Budget Staff
(see all)